New Year, New View: Designing Your Whole Home Remodel to Capture Natural Surroundings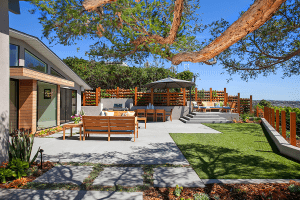 The beginning of a new year promises fresh starts, the ideal time to dream about how your home could be more functional, beautiful, and livable with a whole home remodel. In San Diego we are surrounded by many beautiful aspects of nature, from the ocean, to the forest, to the mountains, that we can enjoy year round. When planning your whole home remodel, consider how embracing the natural world brings a sense of calm and enjoyment to your daily life. Here are some inspiring examples of how your home can integrate your surroundings:
Hilltop Mid-Century with Panoramic Views
In the home above originally built in the 1960's, the new design was carefully planned to maximize and frame panoramic views of Mission Bay and the Pacific Ocean from every vantage point. Upon entering the home from the front, one can now see all the way through the new kitchen to the outdoor living area and the stunning vistas beyond.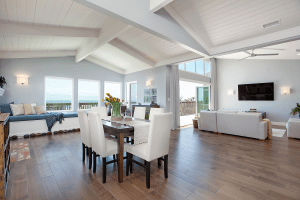 Dazzling Seaside Vistas
This home with stunning ocean views was originally dark, dated, and closed off from its surroundings. The new design maximizes living space and takes advantage of its ideal location by creating a strong sense of indoor/outdoor living. A cozy window seat was custom designed to take full advantage of amazing views while relaxing near the fireplace with a good book.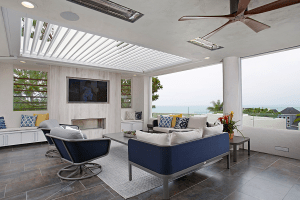 Outdoor Living in Any Season
In a home with a strong architectural statement and sweeping ocean views an empty nester couple wanted to fully appreciate the beauty of their environment. The outdoor living space, part of a new addition, now presents the ultimate experience in indoor/outdoor living. A louvered roof, glass side panels, recessed screens, a fireplace, and recessed infrared heating elements combine for a sense of luxurious comfort in any weather.
A whole home remodel designed to integrate with dazzling natural surroundings adds a sense of openness and possibility to your lifestyle. With the help of a unified team of architects, designers and construction professionals, you can explore how best to connect your home to nature for a new outlook in the New Year.