Pass the Test for Back to School Season in Your Whole Home Remodel or New Home
With the arrival of back to school season, it's time to study spaces in your whole home remodel or new home that make family life feel more organized and comfortable as busy schedules kick into gear.
Studious Organization
In the charming entryway of a Polished Rustic home, existing bookcases were repurposed to create abundant organized storage for a home with two school-age kids. Space for backpacks, shoes, and homework supplies keeps the space clutter-free and makes it easy to find what's needed on the way out the door.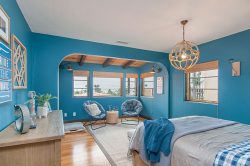 After School Special
Nautical inspired elements and deep ocean blue walls make a splash in this bright bedroom designed for sleeping, studying, and hanging out.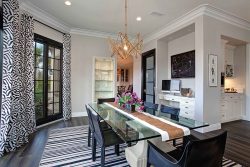 Education in Style
A custom designed nook for a computer in the breakfast room of this Graceful Chic home allows for easy communication while parents are cooking and kids are doing homework.
From entryways to kitchens, bedrooms to home offices, you'll learn about the many possibilities for your home with the help of our professional designers. Our unified team of architects, designers, and construction professionals will guide you through the design build process to arrive at the ideal results for your family.