Lighting the Way to the Future: "Ultra Violet" is Pantone's 2018 Color of the Year
Original and imaginative, "Ultra Violet" was announced as the Pantone® Color of the Year 2018, communicating the visionary thinking inspired by a limitless night sky. Described as 'A dramatically provocative and thoughtful purple shade,' Ultra Violet expresses a fascination with what's possible, both here on earth and in the cosmos. Purple has often symbolized unconventional individualism and creativity, known as a favorite shade of musicians like Prince, David Bowie, and Jimi Hendrix. It's also a ritual color in spiritual practices, where purple's depth and complexity is seen to have mystical qualities, encouraging contemplation and taking awareness to a higher level.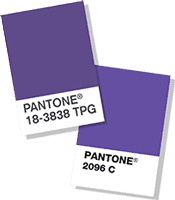 "The Pantone Color of the Year has come to mean so much more than 'what's trending' in the world of design; it's truly a reflection of what's needed in our world today," said Laurie Pressman, Vice President of the Pantone Color Institute®.
The Pantone Color Institute is a consulting service within Pantone that forecasts global color trends and advises companies on color in brand identity and product development. The Institute is recognized around the world as a leading source of color information through seasonal trend forecasts, custom color development, and palette recommendations.
Ultra Violet evokes inventiveness, creativity, and artistic expression, and could be used to powerfully transform any space in your whole home remodel. As an accent wall, in accessories and furniture, or in a piece of art, Ultra Violet makes a dramatic statement and can adapt to modern or traditional environments with the guidance of a professional designer. If you would like to experiment with color in your whole home remodel, our unified team of architects, designers, and construction professionals can help you explore the possibilities with experience and inspiration.