Nature and Nurture: Paint Companies Forecast 2022 Color Trends
The 2022 color trends predicted by leading paint companies stand out this year for their unity – almost all of them chose a shade of green and colors inspired by nature. Forecasted hues are predominantly soothing and earthy, shades that envelop your whole home remodel or new home with color that feels reassuring and not overpowering. Exploring trends with a skilled professional designer is a creative way to spark your imagination. Take a look and see which shade of green most appeals to you!
Behr 2022 Color of the Year: "Breezeway"
This "breath of fresh air" shade from Behr is peaceful and uplifting, a color that can be used almost anywhere in the home from accent walls to kitchen cabinets or front doors.
Benjamin Moore 2022 Color of the Year: "October Mist"
Benjamin Moore describes October Mist as "harmonious yet diverse, reliable yet whimsical, and meditative yet eclectic." This versatile botanical hue stands out on its own or as a canvas for other colors in your home.
Glidden 2022 Color of the Year: "Guacamole"
Glidden comes in with a brighter version of green this year, one inspired by a favorite food. "Guacamole" feels organic and energizing, a fun shade to bring refreshing nature into any space.
Sherwin Williams 2022 Color of the Year: "Evergreen Fog"
Described as "a chameleon color of gorgeous green-meets-gray, with just a bit of blue," this sophisticated Sherwin Williams color can make a fresh statement in interiors while conveying a sense of calm. 
HGTV Home by Sherwin-Williams Color of the Year 2022: "Aleutian"
Part of their "Softened Refuge Color Collection," this washed indigo hue from HGTV Home by Sherwin Williams brings relaxation to any room, like a favorite pair of blue jeans that always feel comfortable.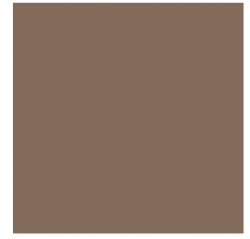 Dunn-Edwards 2022 Color of the Year: "Art and Craft"
Dunn-Edwards' pick for the year "beckons us to revisit the classics." This earthy shade is an excellent backdrop for handmade and eclectic art and decor. Warm and moody, "Art and Craft" would make any space feel cozier.
Valspar 2022 Colors of the Year: "12 Inspired by Nature"
Instead of choosing just one color for 2022, Valspar collected a dozen timeless hues evoking nature with an emphasis on calm and comfort.
How color is used in your whole home remodel or new home is one of the most influential decisions in the design process. Working with our unified team of architects, designers, and construction professionals, you'll explore a full array of choices to discover what most inspires you.