What's the Color Forecast? Predicting Color Trends in Interior Design
One of the first elements our designers address with clients at the beginning of the design process is color. Choosing the colors you want to live with is one of the most important decisions you will make for your whole home remodel. Our design team is always on the lookout for new sources of information and inspiration for color, including color forecasters who predict each year's trends.
Color forecasters are part designer, part sociologist, and part predictor. They discover information on the fashion runway, at auto manufacturers, and through the housewares industry. They investigate showrooms, trade shows and magazines for emerging trends. Forecasters also consider what is happening culturally and how it impacts our national mood. They translate all of this information into a prediction of which colors we will be wearing and using in our homes.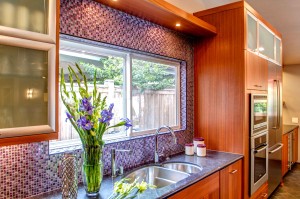 Members of the Color Marketing Group, founded in 1962, work to produce color forecasts from North America, Asia, Europe, and Latin America. These forecasts are then combined to form the World Color Forecast, which is revealed each November at the International Summit. World Color Forecasts are created through collaborative workshops called ChromaZone. At ChromaZone workshops, participants share color insights and stories and discuss big picture trends that will impact color over the following two years. Discussions include topics you might not think would ever affect the color of your living room! The economy, the environment, politics, sports, demographics, social issues, technology, cultural events, and global affairs all play a role in informing color trend predictions.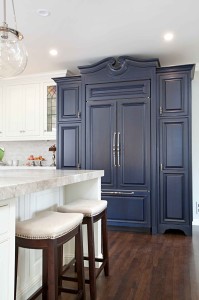 Following every trend is usually not the path to the whole home remodel you will find most appealing. But strengthening extensive knowledge about color and finding inspiration in new ideas is just one way our designers can help you discover how best to communicate your own personal style at home. Whether you choose a subdued neutral palette, a home bursting with vibrant colors, or some combination in between, our unified team of architects, designers and construction professionals can help you create color that comforts, soothes, and energizes you each and every day.