Each client comes to us with a unique story. Our experienced professional designers listen carefully to translate your memories, ideas, and dreams into beautiful, functional designs for your new home or whole home remodel. Jackson Design and Remodeling's award-winning design team is a key element in the success of your project. Our professional interior designers guide you through essential decisions about the style of your home, space planning, materials, fixtures, color, and every one of the aesthetic and technical details that set your home apart from the ordinary.
Our carefully considered process helps you explore and define your vision. The first step includes in-depth, one-on-one discussions during which we ask many questions. Together, we explore your dreams for your home and how you plan to use your new space. We take a look at magazine clippings you've saved, examples from Houzz and Pinterest you've discovered, art on your walls, and collectibles gathered during your travels.
Next, we begin sketching ideas and layouts for your new space. After presenting the preliminary layouts, we create digital renderings and detailed drawings. We also prepare a custom presentation board with preliminary material selections that reflect your vision. Whether you're making space for a growing family, wanting your home to better express your style, looking for a comfortable and modern home for retirement, wanting to retain a sense of architectural integrity in a historical home, or imagining how your suburban space could reflect a more European point of view, our skilled team takes great pleasure in listening to your story and creating an one-of-a-kind design that will enhance your individual lifestyle.
ARCHITECTURE, DESIGN, AND PRODUCTION WORK TOGETHER
One of the unique aspects of working with Jackson Design and Remodeling is our unified team approach to your new home or whole home remodel. Our highly skilled architects, designers, and project managers work together to find the best solutions for your home, often with ideas that you may not have considered, such as moving a room from one side of your home to another, removing walls to create a more open space, or integrating your indoor and outdoor living areas. From original concept to finished construction, your personal designer will be with every step of the way, assuring your confidence and peace of mind.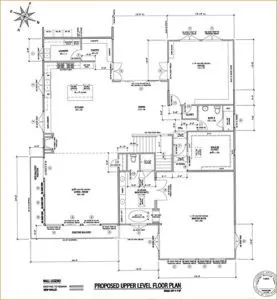 TAKING CARE OF THE DETAILS
JDR's professional designers personally guide you through choosing and purchasing the vast selection of materials required during the design build process. Your designer will suggest imaginative variations while helping you select high quality coordinated materials that will beautifully enhance your home.
Visit Our Design Campus
The Premier Kitchen & Bathroom Showroom and Selection Center in San Diego
Learn about the latest trends in design build as you see and touch examples of the design sense, craftsmanship and thoughtful client care that go into all of our work.
Hours
Monday - Friday
8:00am - 4:30pm
Saturday
10:00am - 2:00pm
Let us help you with your remodel or new build!