WORKING WITH OUR


SAN DIEGO ARCHITECTS
With our design build process you access the talents of three licensed architects and a unified team of residential and interior designers and construction professionals all working together to create the home of your dreams.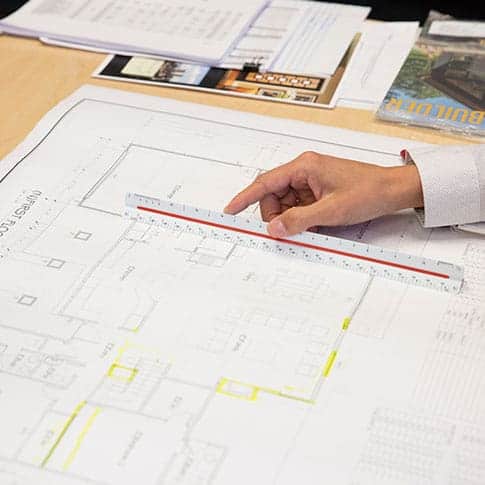 Jackson Design and Remodeling earned a spot at #5 on the 2019 San Diego Business Journal Top Architectural Firms List!
When you are looking for a high level of design for your new home or whole home remodel and want an innovative approach that is tailored specifically to your needs, working with an integrated team that includes licensed architects is essential. Architects collaborating with designers and construction professionals from the initial conceptual phase of your project assure your objectives will be met with a feasible, on budget and on-schedule design.
A new home or whole home remodel presents an exciting opportunity to transform the environment where your family lives, works, plays and entertains. The architectural design discipline includes organizational and technical expertise; it also requires the intangible aspects of emotion, psychology, and artistry. To attain these skills requires years of formal education and a state license examination.
Our San Diego architectural team includes two licensed architects and several residential designers with significant architectural experience. Led by Licensed Architect John Kavan, these talented professionals give you access to many years of creative expertise and extensive industry knowledge. Our licensed architects consider all relevant factors that influence your home's specific challenges and then create a carefully considered design that expresses your individual aesthetics and lifestyle. During the design phase, ideas are fully reviewed and evaluated with the production department, accessing their proven field knowledge to eliminate the obstacles that sometimes occur when architects and builders work separately.
With our unified design build process, architects, designers, and construction professionals cooperate closely together through every phase of your remodel or new build, allowing a seamless transition from concept to reality.
Whether you want to build a new home, remodel your entire home, or start by reviving the kitchen or outdoor living space, our expert team is here to help.
Visit Our Design Campus
The Premier Kitchen & Bathroom Showroom and Selection Center in San Diego
Learn about the latest trends in design build as you see and touch examples of the design sense, craftsmanship and thoughtful client care that go into all of our work.
Hours
Monday - Friday
8:00am - 4:30pm
Saturday: Closed
Appointments Only
Let us help you with your remodel or new build!