This artistic kitchen inspired by its forested surroundings balances cabin-like warmth with crisp modern design. The ebony box hood is the centerpiece of an imaginative composition of a textured backsplash, a single shelf for displaying collectibles, and an innovative disappearing wall that slides to reveal a hidden spice cabinet.
More Contemporary Transitional Kitchens
Natural Modern Kitchen
Vivid Modern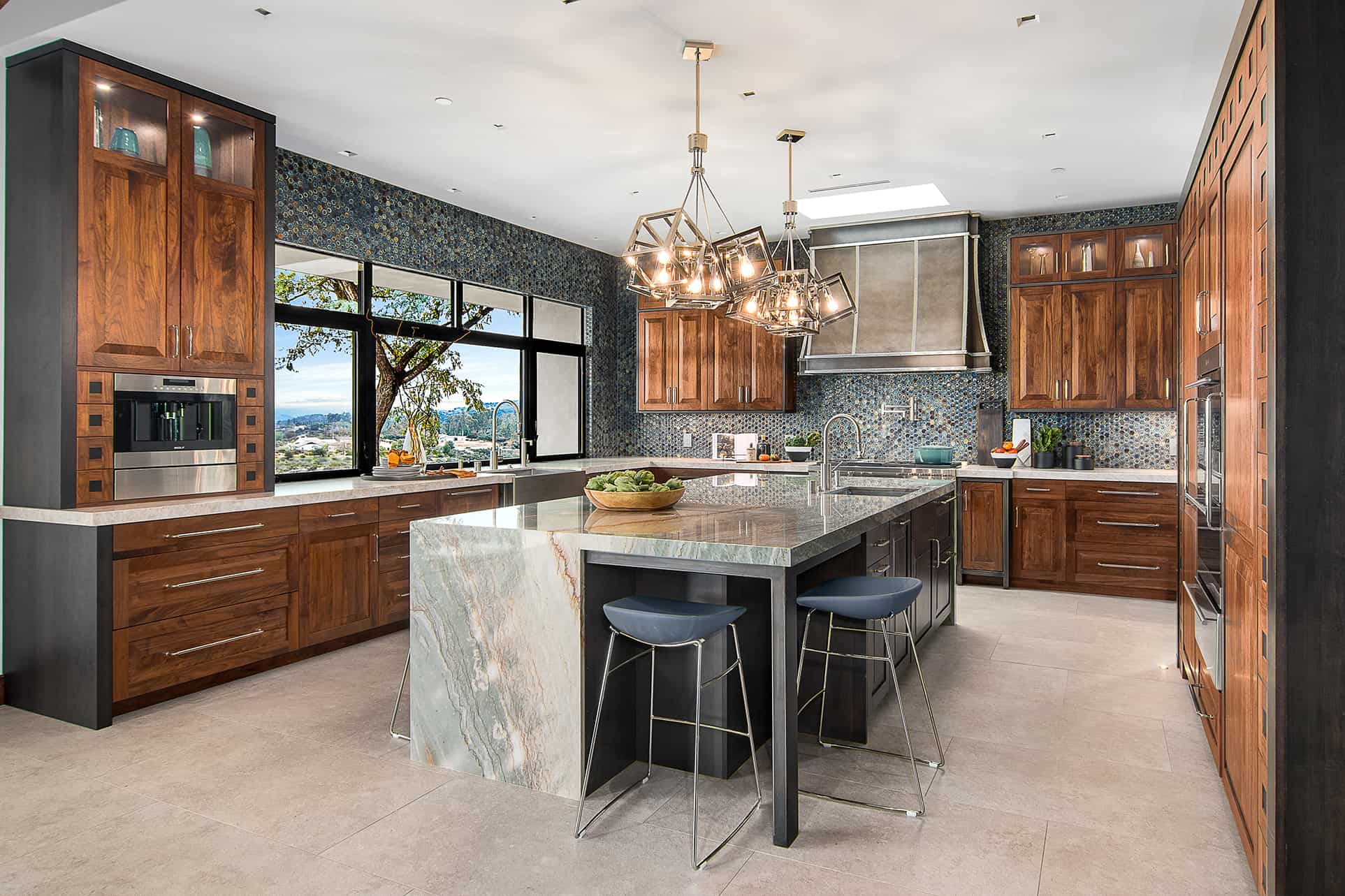 Luxurious Contemporary Craftsman
Sophisticated Beach Classic
Uniquely Bold Kitchen
Fresh Bay View Kitchen
Creative Modern Farmhouse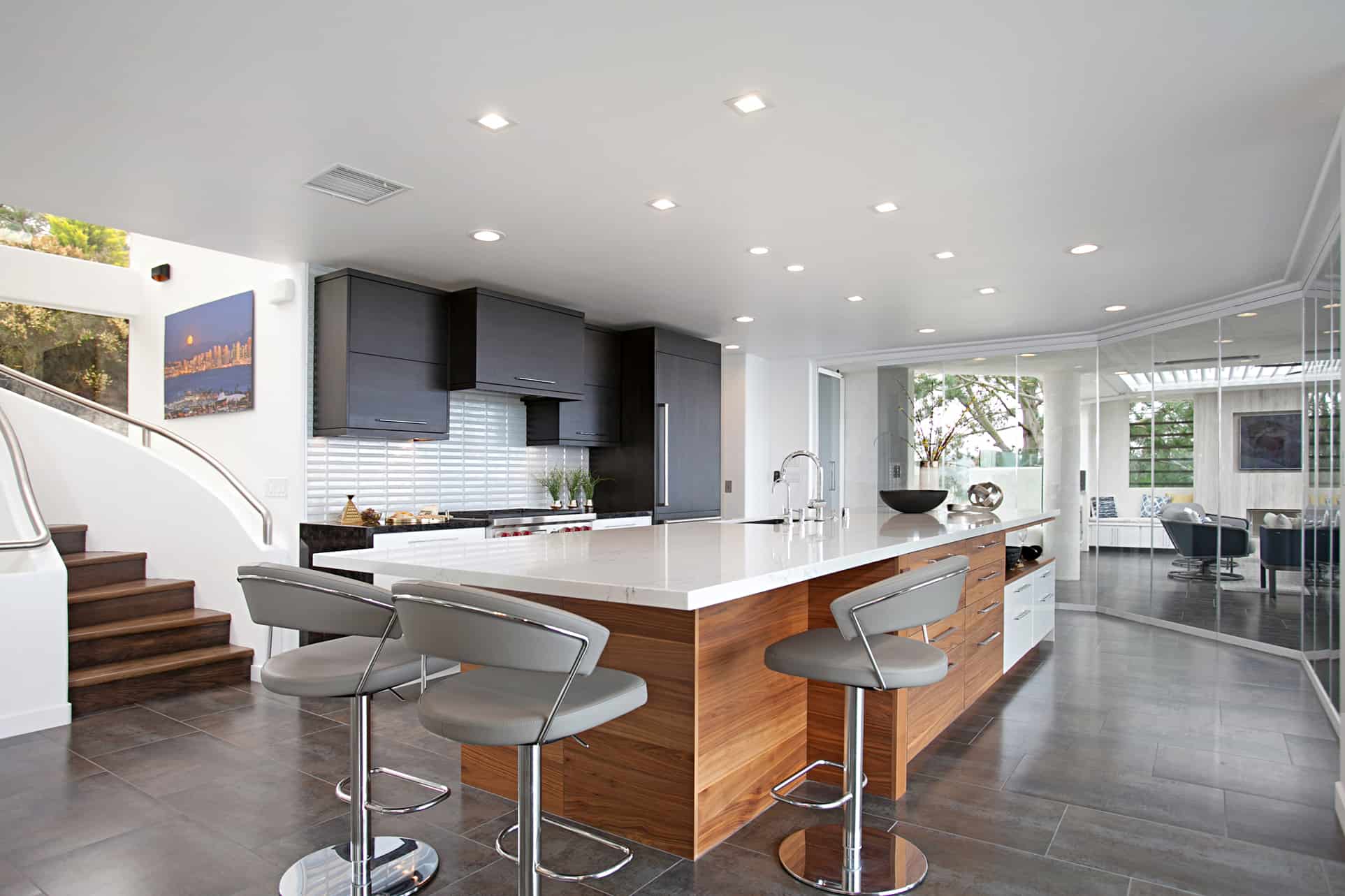 Architectural Artistry Kitchen
Visit Our Design Campus
The Premier Kitchen & Bathroom Showroom and Selection Center in San Diego
Learn about the latest trends in design build as you see and touch examples of the design sense, craftsmanship and thoughtful client care that go into all of our work.
Hours
Monday - Friday
8:00am - 4:30pm
Saturday: Visit Our Selection Center
10:00am-3:00pm
Let us help you with your remodel or new build!