If you appreciate your neighborhood and enjoy many aspects of your home but find it limiting to your current and future lifestyle, a whole home remodel can help you feel like you're living in a completely new space. Renovating your entire home with a comprehensive approach brings renewed comfort, energy, beauty, and function to your home. When your environment is expertly designed and built to meet your specific needs, it can truly transform your lifestyle.
Our talented team of designers and licensed architects guides you through a step-by-step process to choices that will make your space feel authentically personal, while achieving the practical changes that will make daily life more organized, comfortable, and inspiring.
Each individual and family has very specific needs and desires for their whole house renovation. A whole home remodel can help you:
• Make room for more children or transform space for growing children
• Create a comfortable place to live for an aging parent
• Plan for aging-in-place with both structural and design elements
• Connect with surrounding nature, inside and out
• Entertain more, indoors and outdoors
• Modernize the look, feel, and functionality of your home
• Express your personality with unique style
Our experienced professional designers and licensed architects work closely with San Diego clients to define your dreams and functional needs. We listen carefully and ask questions throughout our thoughtfully designed process. We will explore:
• Achieving your goals within the existing footprint of your home or adding sq. footage
• Architectural design that enhances your existing structure while making sense with its surroundings
• Structural and style decisions that enhance beauty and livability
By helping you explore your personal style, we guide you toward options to express yourself in your whole home remodel. Our unified team has the experience and training necessary to help you see creative possibilities for your space that you may not have even imagined!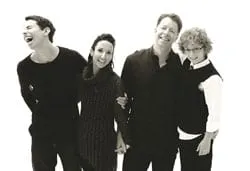 "This is the third major renovation we've completed on three different homes in two states. JDR was by far the best contractor/designer we've used. We are very satisfied customers."  
~Jim & Felicia Hinrichs
Visit Our Design Campus
The Premier Kitchen & Bathroom Showroom and Selection Center in San Diego
Learn about the latest trends in design build as you see and touch examples of the design sense, craftsmanship and thoughtful client care that go into all of our work.
Hours
Monday - Friday
8:00am - 4:30pm
Saturday: Closed
Appointments Only
Let us help you with your remodel or new build!