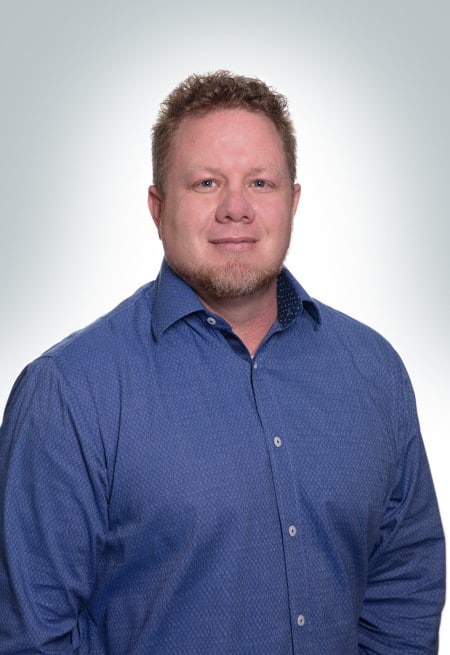 Travis
Operations Manager
NARI Certified Remodeler (CR)
An accomplished professional with an impressive background and a strong work ethic, Travis helps to lead Jackson Design and Remodeling's day-to-day operations in the Architecture, Design, and Production departments. Travis helps JDR's managers and employees excel in their positions while supporting the company's efforts to evaluate and refine processes and strategize current and future market positions. He is a strategic thinker with a proven talent for delivering excellent service in fast-paced environments. His skillset includes the ability to analyze complex information, manage key projects, and lead diverse individuals.
A third generation builder, Travis is guided by his family's decades long involvement in the construction and remodeling industry. During more than twenty-five years in the industry, his career started with hands-on work as a lead electrician and construction manager and evolved to include multiple high level executive positions with residential and commercial contracting companies across the country. Travis is a change agent and relationship builder who develops a strong sense of shared purpose with the JDR team, our clients, and our trade partners to ensure projects and processes consistently meet or exceed business goals.
Travis and his wife are both dedicated professionals who are committed to their work with their three grown children now living independently. When they do have free time, they love to travel together domestically and internationally.