WHOLE HOME Remodeling San Diego
If you appreciate your neighborhood and enjoy many aspects of your home but find it limiting to your current and future lifestyle, a whole home remodel can help you feel like you're living in a completely new space. Our comprehensive approach to home remodeling brings renewed comfort, energy, beauty, and function to your home. When your environment is redesigned to meet your specific needs, it can truly transform your lifestyle.
Transform Your Home
Are you living in your first home and planning to grow your family? Or are you a retired couple looking to update your home for empty-nest entertaining and aging-in-place? Perhaps you've loved your home for years exactly the way it is, but it's finally time to get that luxury kitchen or outdoor living space you've always dreamed about. We remodel your home to enhance these lifestyle stages and everything in between.
We guide you through a step-by-step process to choices that will make your home feel authentically personal, while achieving the practical changes that will make daily life more organized, comfortable, and inspiring.
Planning a Whole Home Remodel
Each individual and family has very specific needs and desires for their home. A home update helps lifestyles in many ways:
Make room for more children or transform space for growing children
Create a comfortable place to live for an aging parent
Plan for aging-in-place with both structural and design elements
Connect with surrounding nature, inside and out
Entertain more, indoors and outdoors
Modernize the look, feel, and functionality of your home
Express your personality with unique style
Our goal is to make home remodeling an exciting and seamless journey for each and every client. We ask exploratory questions and practice active listening so that we can artfully express your personal vision. During a personal site visit and in-depth consultation, we evaluate key factors, including:
The family's day-to-day activities and lifestyle habits
Achieving your goals within the existing footprint of your home versus adding square footage
Architectural design that enhances existing structure while complementing surroundings
Structural and style decisions to enhance beauty and livability
Classic design trends that increase a home's value
Projected timeline and budgetary considerations
We take care of every detail, from design and materials to permits and construction – bringing your remodel to life with stress-free results. We stand by our work, and our end-to-end project management comes with exceptional communication in all phases.
Home Remodel Design Elements
Do you know your home is not quite working the way you'd like it to, but you're not sure exactly what needs to be changed? This is where our decades of expertise are invaluable. Together, we explore how you plan to use your new space. We take a look at magazine clippings you've saved, examples from Houzz and Pinterest you've discovered, art on your walls, and collectibles gathered during travels. Our professional interior designers guide you through essential decisions about the style of your home, space planning, materials, fixtures, color, and every one of the aesthetic and technical details that set your home apart from the ordinary, including:
The Remodel Process
We provide everything needed to remodel your entire home with one team of experienced professionals under one roof. You will know before the remodeling project starts what it will look like, how much it will cost and how long it will take.
Here are the steps:
At your first home appointment we listen actively as we discuss your overall wants and needs. We evaluate the existing environment and how to incorporate new design and space. Together, we review the planning and building processes and the overall project budget.
We measure the existing structure and review property conditions. The scope of work determines if the comprehensive plan requires either structural design or space design or a combination of both. Next, we present designs and plans for your approval.
We prepare a comprehensive scope of work from the approved designs. This includes a detailed description of each step of the construction process, from concrete to framing to electrical.
Next, we prepare a construction agreement and written review of any structural designs and required engineering that will be submitted to the City or County.
At this point the details are finalized, such as materials and appliance choices. A JDR home designer works with you one-on-one to help with selections: from countertop colors to tile backsplash patterns.
The remodel begins! We meets to review the entire scope of work, walk through the project and discuss how the job will be built. We discuss details such as where materials can be stored, how the home will be protected from dust, and how to safeguard pets during the build.
Your project manager provides a time frame and is always available to discuss the overall project.
Prior to completion, the home owner and project manager will walk through home and record any small items or details that need to be altered to ensure you are 100% satisfied with your remodeled home.
​​When the remodel is complete, a packet of information about warranted products and services will be provided.
Custom Home Remodeling Services in San Diego
From concept to final walkthrough, our accomplished team handles every aspect of your home remodel with efficiency, transparency, and attention to detail. Building clients for life is the foundation of everything we do.
We are proud to have served homeowners in San Diego, California and surrounding communities for more than 30 years. We welcome exploring the opportunity to transform your home and lifestyle during a free remodeling consultation.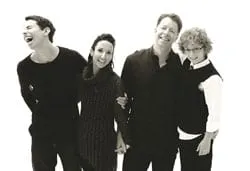 "This is the third major renovation we've completed on three different homes in two states. JDR was by far the best contractor/designer we've used. We are very satisfied customers."  
~Jim & Felicia Hinrichs
Visit Our Design Campus
The Premier Kitchen & Bathroom Showroom and Selection Center in San Diego
Learn about the latest trends in design build as you see and touch examples of the design sense, craftsmanship and thoughtful client care that go into all of our work.
Hours
Monday - Friday
8:00am - 4:30pm
Saturday
10:00am - 2:00pm
Let us help you with your remodel or new build!