This soothing space balances beautiful modern and traditional elements to create a relaxing retreat. Whether soaking in the free-standing tub or indulging in a luxurious shower, the clients are surrounded by design that delights the senses. A backsplash created from porcelain tile planks with a wood texture forms a distinctive peak. Porcelain black chevron flooring contrasts nicely with abundant white cabinetry.
More Bathrooms
Blooming Glamour
Mid-Century Natural Tranquility
Soothing Modern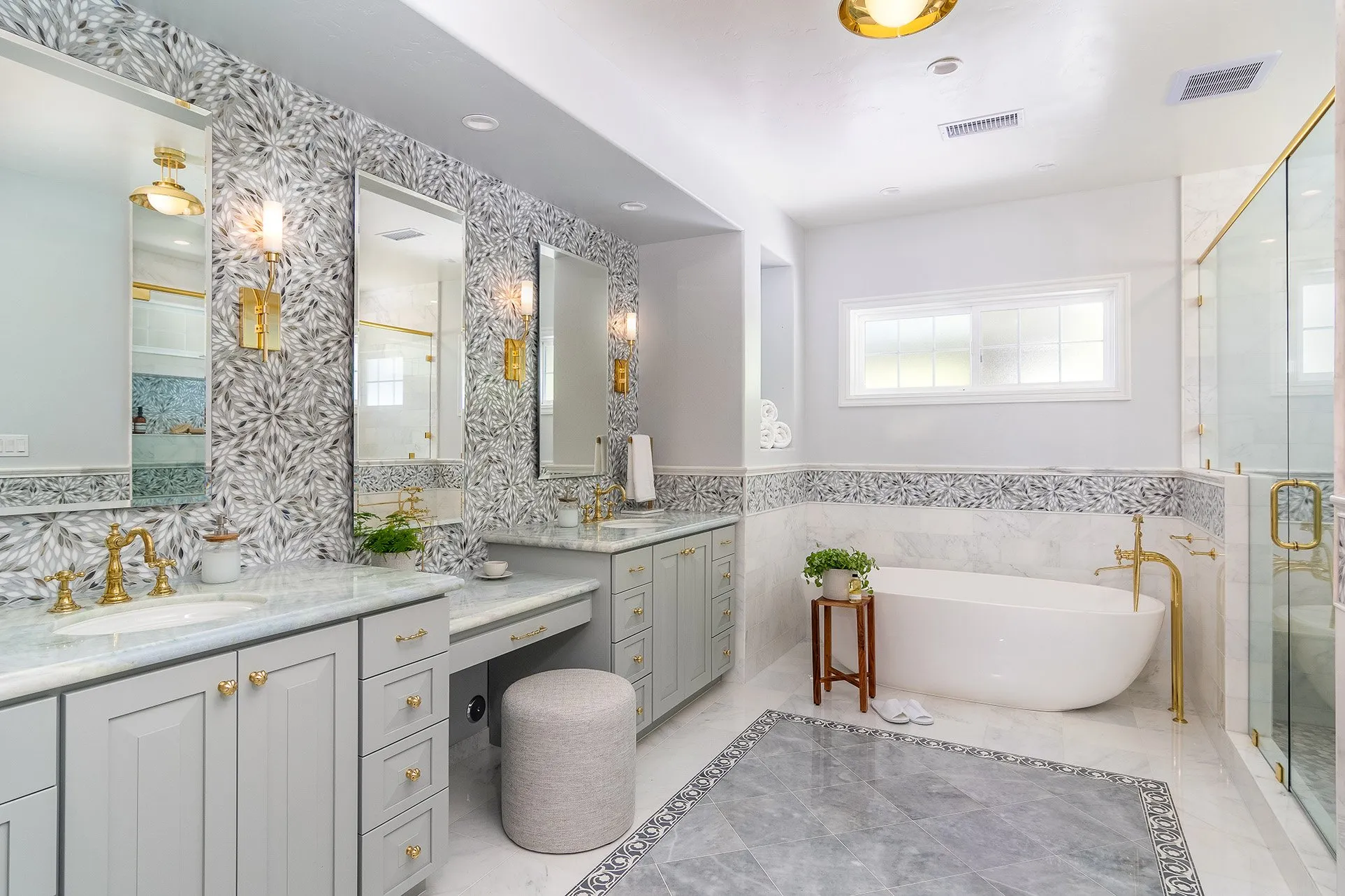 Marble Luxury
Seaside Calm
Sumptuous Spanish Style
Farmhouse Oasis
Seaside Harmony
Visit Our Design Campus
The Premier Kitchen & Bathroom Showroom and Selection Center in San Diego
Learn about the latest trends in design build as you see and touch examples of the design sense, craftsmanship and thoughtful client care that go into all of our work.
Hours
Monday - Friday
8:00am - 4:30pm
Saturday
10:00am - 2:00pm
Let us help you with your remodel or new build!